Getting lost can happen to anyone when you are in the outdoors. You think that you are on the right trail only to suddenly realise you haven't seen a trail marker in over an hour. And when you try to retrace your steps to find your way out, you find that everything begins to look the same. Getting lost can be merely a small inconvenience if you can quickly find your way out but being lost prolong and not being prepared to be out past daylight can lead to very serious problems! You need to act quick and smart.
DO RESEARCH BEFORE HIKING IN A NEW PLACE
Proper trip planning can solve most of the issues because you already have an idea where you are going and what is to be expected. It is important to know the duration of the climb and the difficulty level of the trail. Is the trail well marked? Are there confusing diversions? What to bring and who to call for help. Everything should be a part of the research. If you can't find these pieces of information and are not confident to venture on your own, go with someone who's familiar with the trail.
BE AWARE OF THE SURROUNDINGS
Getting lost usually occurs when we're in the moment of having too much fun while hiking. Take note of the major landmarks which you pass by, like a huge unique rock or a huge unique tree. Anything unique or out of the normal. Pay extra attention to hidden trail diversion. Can be a bit tricky and relies on being aware of your surrounding to avoid this so pay attention to this.
STAY ON THE MAIN TRAIL
Most often people get lost because they wander off from the main trail. It may be tempting to take a shortcut, explore the unknown and try a different route. Know and be aware that venturing off the main trail greatly increases the possibility of getting lost!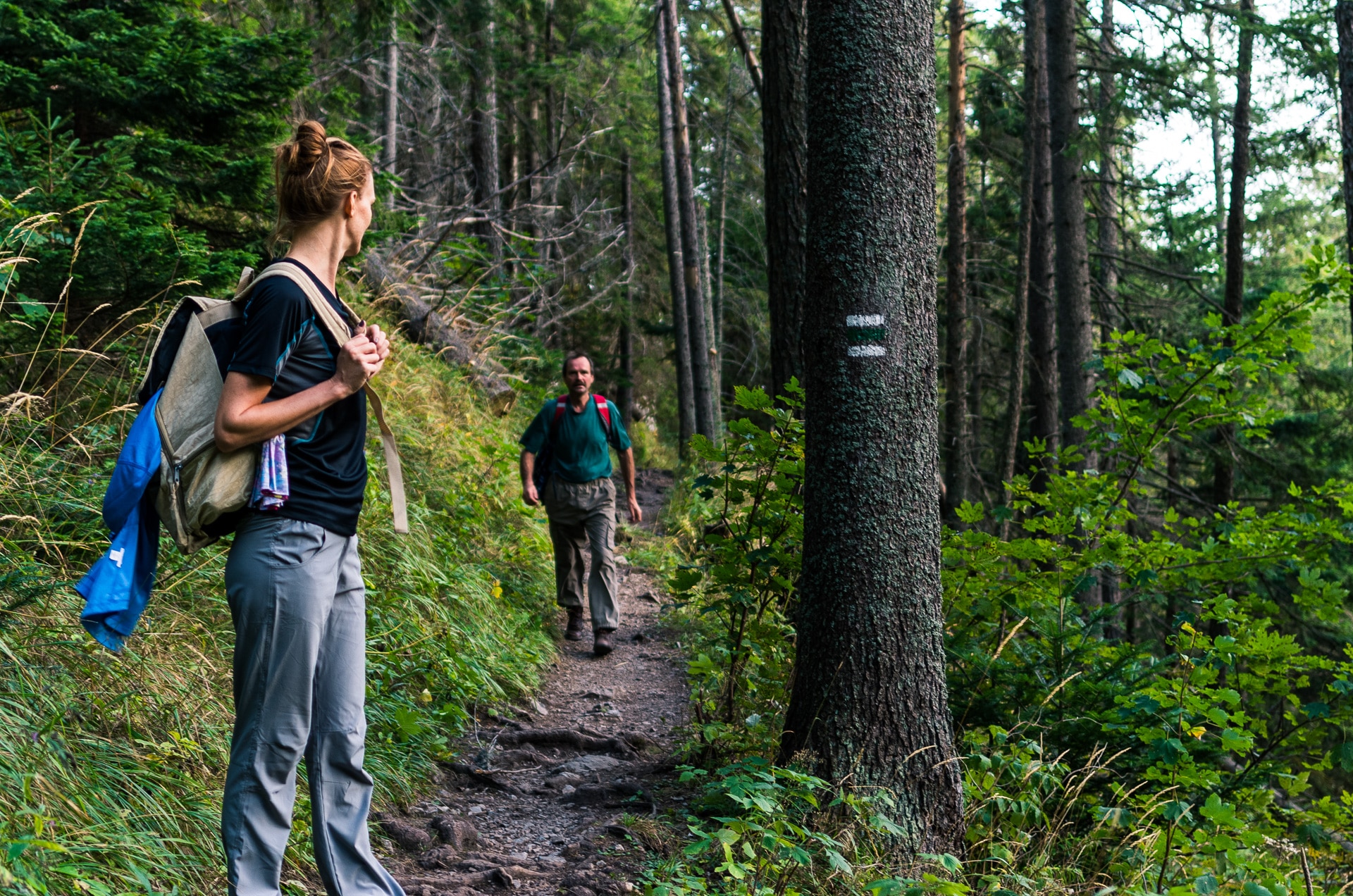 USE GPS TRACKER
A GPS tracker records and marks the route you have taken so you can back track the same route. Whatever device/application you are using, test the accuracy and learn how to use it prior to your trip. Technology is good, but it can fail, poor signal, dead battery or faulty phone, anything can put you off. But continuing to be observant while hiking is the prudent approach.
USE ALTERNATIVE MARKING
Collect small branches and whatever you can find naturally to bundle them up and use them as your unique trail markers to help mark your way out.