Thailand is the number 1 tourist location in South East Asia, and it is easy to see why! Best known for its breath-taking beaches, its stunning temples and the modern urban sprawl that is Bangkok, it is a place where getting bored is just not an option. The city of Bangkok is known as Krung Thep to those who reside here. The number of attractions the city is home to is almost as extensive as its full name, leaving many visitors overwhelmed when trying to decide which ones they should head for.
GRAND PALACE
This is probably the most famous attraction there is. For 150 years the palace was home to the king, his court and the entire government of Thailand as well as the Royal Mint. There is so much to see and do, you will not be disappointed. In 1782 huge walls were built around the palace and offices to make it the attraction it is today, please note that a strict dress code is in place at the palace so you will need to dress in appropriate clothing or entry will be refused!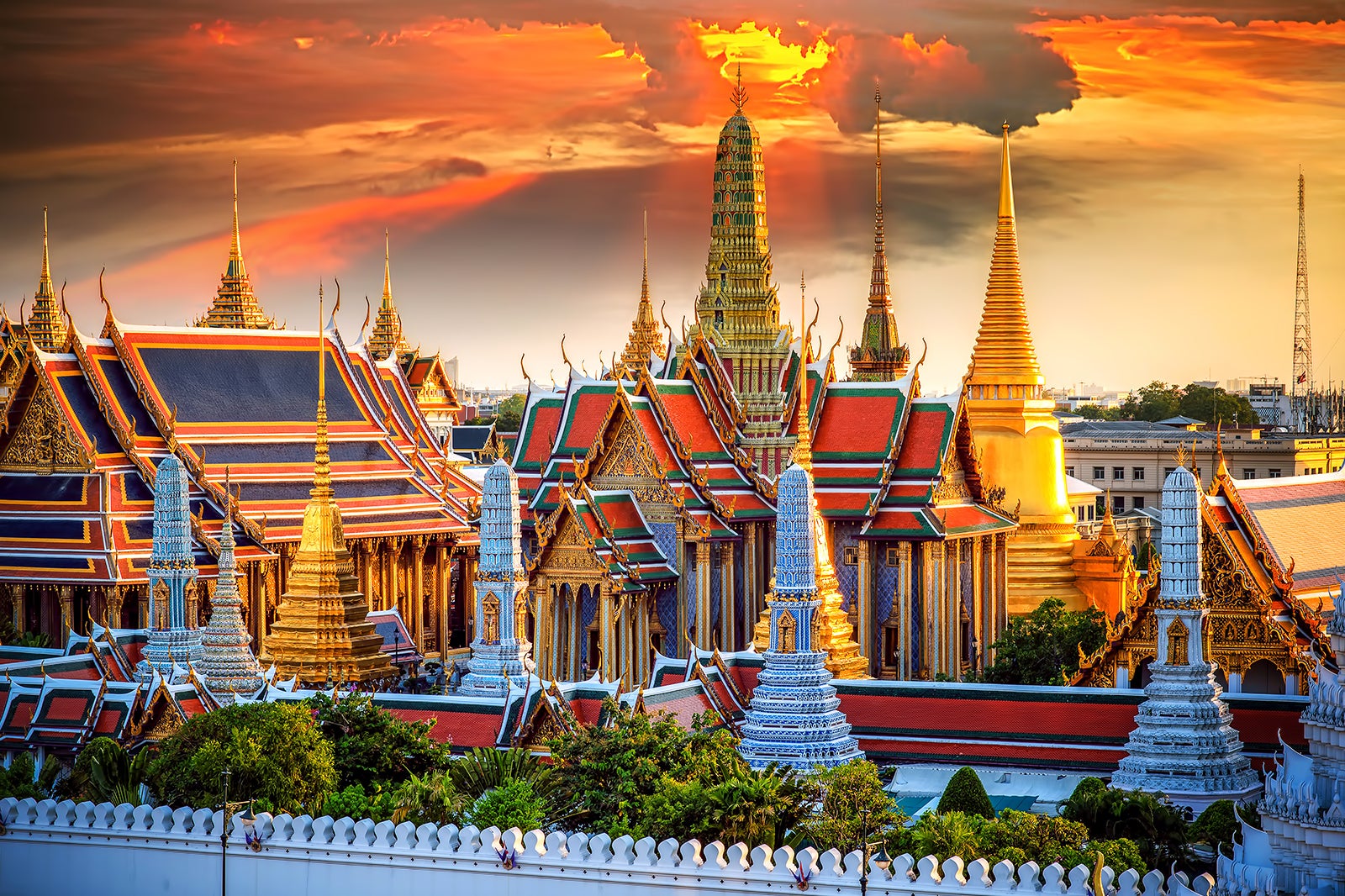 WAT PHO
Wat Pho, or the Temple of the Reclining Buddha, is known for the giant sleeping Buddha statue. The religious image is massive, coming in at 46 meters in length and 15 meters tall. The temple is equipped with so much more to see besides this huge sculpture, even if it is the focal point of the temple grounds. Visitors will find colourful murals illustrating over 400 images of Buddha! Also on the ground there is a traditional Thai massage school.
CHATUCHAK WEEKEND MARKET
Loud and crowd, are few words that could be used to describe the massive Chatuchak Weekend Market. This is one attraction visitors to Bangkok on the weekends surely cannot miss out on! It is one of the largest markets in Asia and hosts thousands of vendors and stalls to prove it. Rare art pieces, handicrafts, handmade soap, you name the souvenir, Chatuchak is bound to have it. The best time to visit is in the morning. It is not as hot and vendors are more likely to give shoppers a good price, as the first sale of the day is meant to bring good luck!
SIAM PARAGON
Dust off those credit cards as you head to Siam Paragon. There are a handful of malls that make up the majority of this area, but certainly the most well-known is Siam Paragon. Its recognizable exterior can be seen from the platform of the train, with rising gold pillars in a large glass welcoming shoppers. The mall is full of high-end and designer items, with unique finds like an aquarium and a luxurious movie theater also calling this mall home. Siam Paragon hosts new expositions every week, so visitors never know what they are going to find at this shopping place.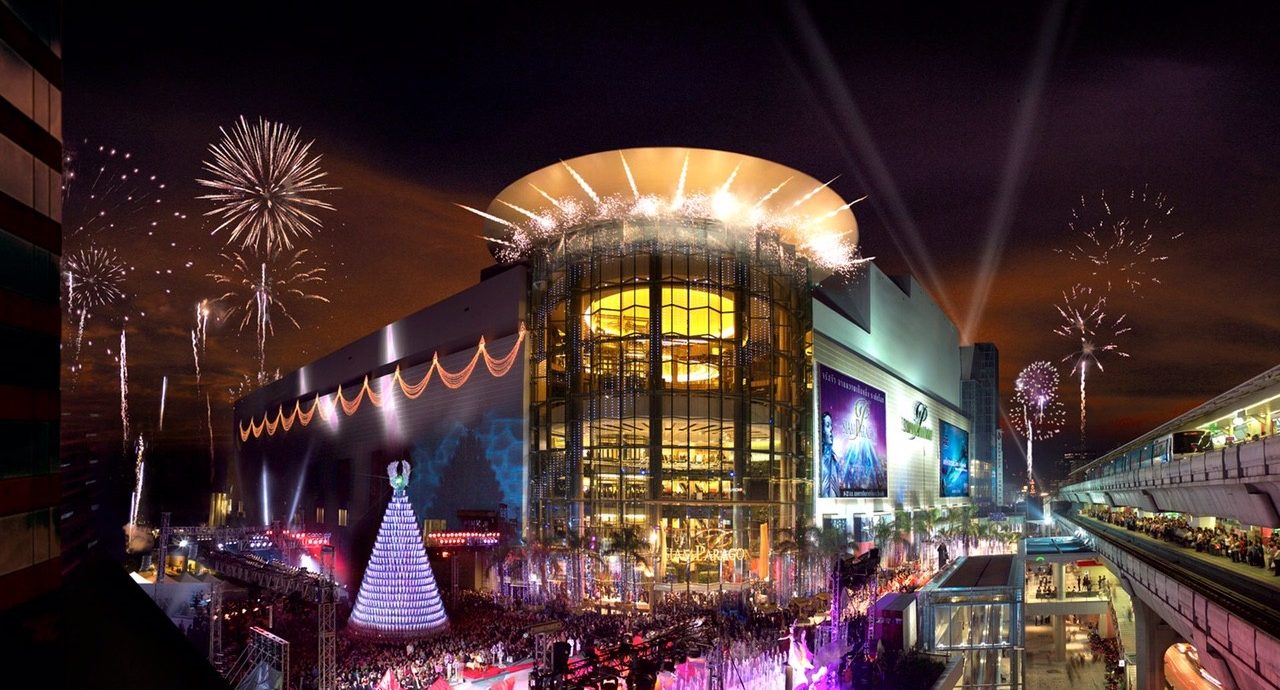 BANG KRACHAO
Bang Krachao is a man made island that is a right in the heart of Bangkok, but don't go expecting white sand there, is nothing like the normal island. Equipped with an extensive park, small temples, spirit houses, floating market and of course friendly locals all around!