Many couples dream about their honeymoon as much as they dream about their wedding. However, reality soon sets in after the wedding takes up a huge chunk of the budget. With little cash left (and hopefully no loan) the question arises, are there any budget-friendly honeymoon destinations? With these picture-perfect and affordable destinations, you can have all the luxury and none of the money stress!
BALI, INDONESIA
Bali is quite popular among couples on any budget and seasoned travellers alike. It is an exotic island with beautiful beaches and jungle terrains. They offer resort-style accommodations with romantic sunsets on the coast and rich tropical meals made directly from farm produce.
KOH SAMUI, THAILAND
It's undoubtedly one of Thailand's most beautiful islands, Koh Samui is a romantic tropical paradise that is ideal for any lover's retreat and is one of the cheap honeymoon destinations in Asia. The coconut-tree fringed white-sand beaches, turquoise waters and several temples await you. The luxurious yet affordable villas and cheap massages are a dime a dozen will not cost you a lot.
MALDIVES
The new trending honeymoon destination! The smallest country in the world, the Maldives is easily the most beautiful country in all the planet. A gorgeous little country where you'll find postcard-perfect beaches and a romantic ambience everywhere. The Maldives is known for its romantic resorts that are set atop shimmering blue clear waters. It's the ideal destination for couples who wish to master the art of doing nothing, yes for those who just want to sit and relax!
SARAWAK, MALAYSIA
Couples who love nature can't go wrong with a honeymoon in Malaysian Borneo, an incredible rainforest location known for its wildlife and untouched nature. In Malaysian Borneo, you can view orangutans up close in their habitat, explore beaches, meet the tribes of Sarawak and go on an expedition to see endangered animals and insects. No other destination in Asia can hold a candle to what Malaysian Borneo can offer in terms of raw adventure that will hold particular value for any newlyweds craving a unique holiday experience.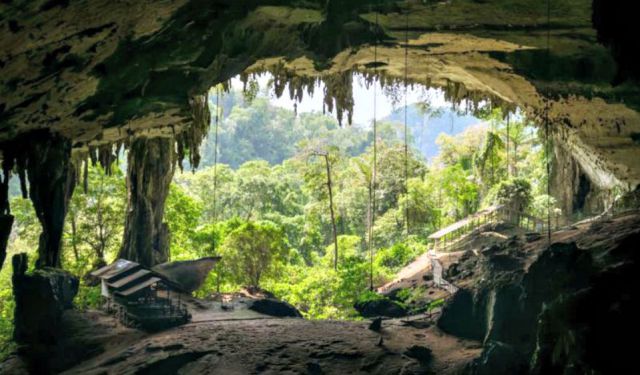 SINGAPORE
A melting pot of Arab, Indian, and Chinese cultures and world-class infrastructure are what Singapore is all about. City-loving couples will have a blast in here, a vibrant city filled with many mesmerizing attractions to explore. From the eye-popping Marina Bay and charming city neighbourhoods the city will feel right at home in this famous Southeast Asia City. Inside the modern city, there are many restaurants and cafes to explore. It may not be as cheap as its neighbouring Asian countries, but you can't go wrong with Singapore as an interesting honeymoon vacation.