Rainy season has started. Nothing beats the joy of taking a scenic road trip with your favourite people. The blissful weather and the cool breeze make your journey all more refreshing. Driving in the rain is only enjoyable if one exercises extreme caution. In order to make the experience both hassle-free and safe, you must follow some simple road safety tips.
GET VEHICLES CHECKED
It is important to make sure your car is in perfect condition before you head out in this weather. Even the smallest fault can cause the biggest of impact to your road safety during the rainy season. You don't want to be stuck on highway road changing tires while it's raining heavily. You must ensure the tyres, wipers, headlights, and brakes of your car are working perfectly. Defog your windows to maximize visibility.
KEEP TRACK WITH WEATHER FORECAST
Rain is unpredictable yes! One moment it will be sunny and the next it will start pouring like crazy. Always make sure you check the weather forecast online or in application before you get into your car. Stay updated on the weather predictions of the place you are heading to.
FUEL UP BEFORE GOING
Imagine being stuck in a rural area with no fuel in your vehicle and no petrol station in sight. Scary? Make sure you fill up your vehicle to its maximum capacity so that your car doesn't stop in the middle of the road.
DRIVE SLOW
Don't be hurry. The roads are slippery. Keep the urge to speed up and overtake on another time. Wet roads can cause tyres to lose traction and skid, and the driver can lose control of the vehicle and bang on other car! You don't want to put yourself and other people on trouble right?
KEEP LIGHTS ON
Yes, even during the day! Visibility is most important when you are driving in the rain. You need to be able to see clearly and be seen clearly. Keeping the lights on will also help others driving around you identify your vehicle and maintain a safe distance. Just make sure you do not flash a high beam straight onto an oncoming vehicle as this may blind the driver temporarily and cause an accident.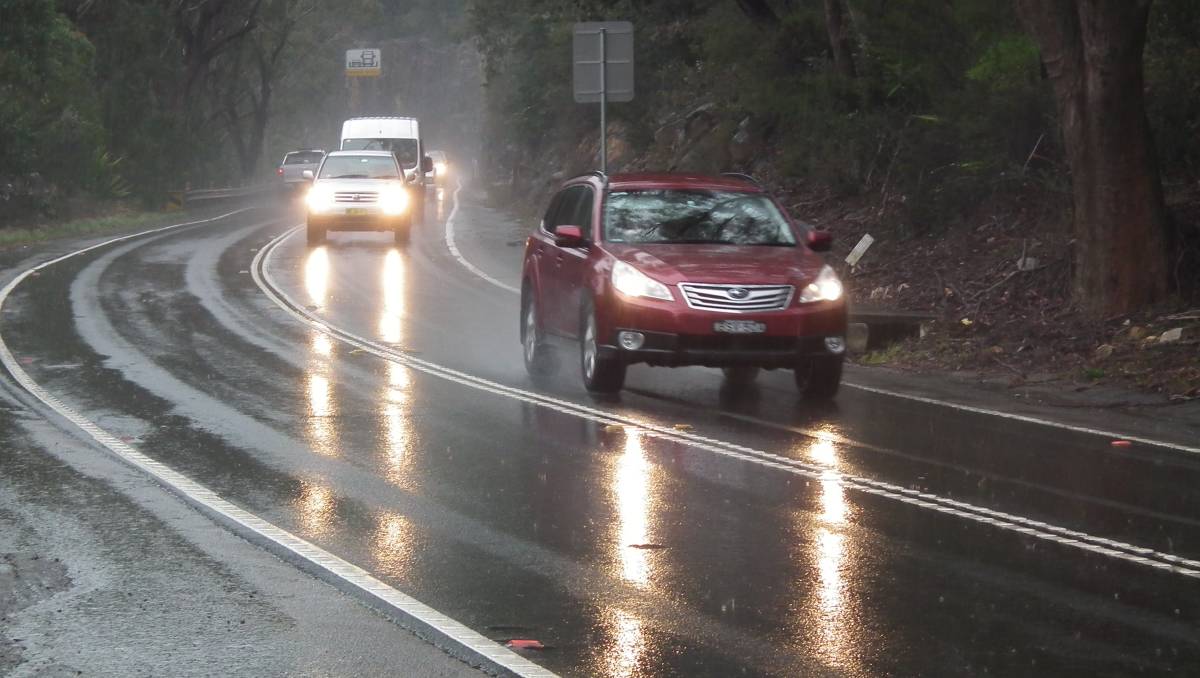 TAKE A BREAK IF THE WEATHER IS TOO BAD
It is not advised to drive in a storm or during heavy rain when you cannot see clearly or control your vehicle properly. It is best to just grab a good spot on the side of the road and pull over. Do make sure that your headlights and tail lights are on so that people can see your car and avoid a collision. And always, carry some emergency kit with you like, flashlight, umbrella, extra clothes and powerbank.