Ask any traveller where they have been in Malaysia and they will definitely say Kuala Lumpur, Melaka or Penang, more often than not. It's time to explore places beyond the popular attractions and discover Malaysia's hidden gem, Terengganu. Home to the delicious and famous keropok lekor, scenic turquoise islands and exquisite mosques, Terengganu's charms are endless.
CRYSTAL MOSQUE
The Crystal Mosque is certainly a sight to behold! The mosque is made of steel, glass and crystal with a Moorish infused architecture. Wow right? Located at the Islamic Heritage Park on Wan Man island, the full white and silver in colour mosque stands above the water steadily. The breath taking Crystal Mosque that is against the blue sky will surely make for an instagram worthy shots! Go at night to look at the colourful lights surrounding the mosque.
LANG TENGAH ISLAND
The turquoise waves of the Lang Tengah beach will soothe your soul. Between Redang and Perhentian islands, this beach is a less popular destination but promises a picturesque and relaxing getaway! There are four boat rides to this island which takes 40 minutes and the fare is RM 80 per person. If you're in for a meaningful experience, can try the Lang Tengah Turtle watch where you can protect nesting turtles on the island and live in a jungle campsite near the Turtle Bay!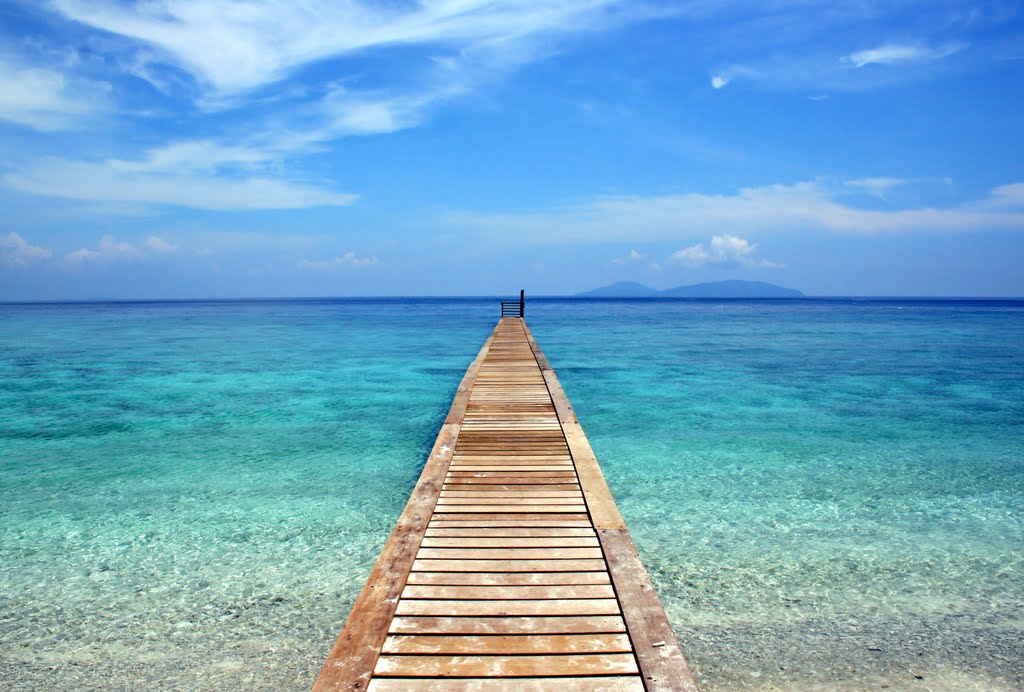 PAYANG MARKET
If you want to get a taste of local life, don't miss going to Payang Market. Located by Terengganu River, is where you can find a variety of local products from handcrafts like batik to local snacks. It is one of the most popular tourist spot in Terengganu. You can also get on the local trishaw near the entrance of the market and get a sight of the town at an affordable price.
CHINATOWN
Yes, you might be surprised, they have their Chinatown too! Catch a glimpse of Terengganu's very own Chinese ethnic traditions in Chinatown. Located along Jalan Bandar at the river mouth of Terengganu River. With its colourful shop houses, cafes and alleys, as well as local coffee shops, Chinatown's charm is simply irresistible. Don't forget your cameras!
MARANG RIVER ESTUARY
Want a scenic panorama of rural side of Terengganu? Visit here to see fishing boats and village homes. You also get a partial view of Kapas Island across the sea.
DUYONG OLD FORT
Learn about the history of Terengganu here, a building located on Duyong Island. It was built in the 1920s by Dato Biji Sura, a man who held prominent post in the government and had good relations with the British. This building is a symbol of the traditional Malay architecture infused with British influence. The Duyong Old Fort was later restored as a museum, which displays local artefacts detailing the history of Terengganu.