If your aim is to stay fit and eat clean then first of all, you need to ditch your habit of unhealthy and mindless snacking. You need to practice mindful eating and try to include healthy food items, packed with nutrients and minerals in your diet. Pumpkin seeds can be an excellent alternative. Pumpkin seeds may be small, but they're packed full of valuable and wide variety of nutrients like magnesium, copper, protein and zinc, the small seeds can make your snacking a healthy affair!
REDUCE BLOOD SUGAR LEVEL
These humble seeds may also help people struggling to control their blood sugar levels.
GOOD FOR HEART
Pumpkin seeds are a rich source of antioxidants, magnesium, zinc and fatty acids that are excellent for your heart health. These seeds also contain monounsaturated fatty acids that help to reduce bad cholesterol levels and increase the good cholesterol levels in the blood.
HELP TO LOSE WEIGHT
Pumpkin seeds are high in fiber that it helps to maintain your weight and keeps you fuller for a longer period of time. Pumpkin seeds also enhance your digestive health.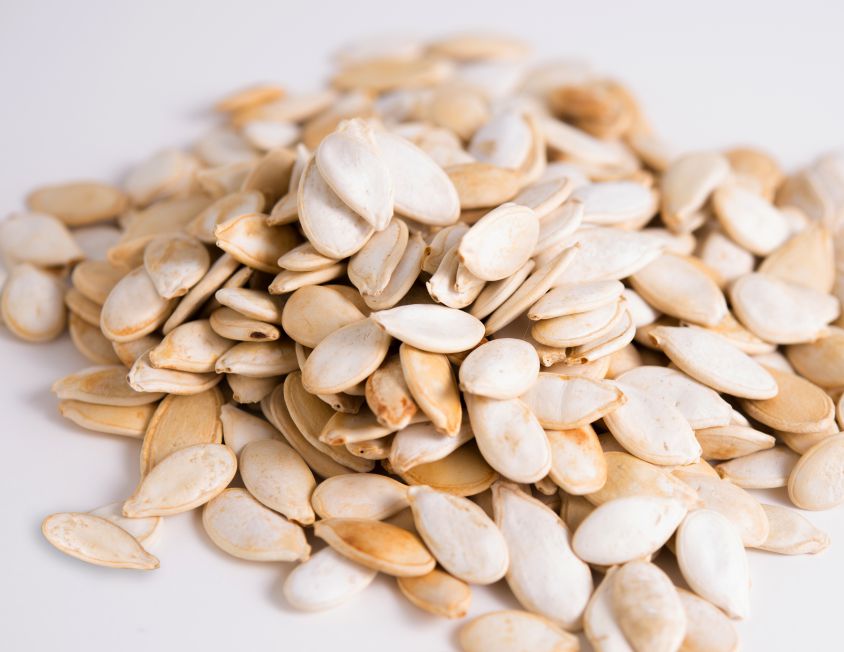 IMPROVE SLEEP QUALITY
If you find it difficult to get some shut-eye at night, then pumpkin seeds may come to your rescue. The seeds are a natural source of tryptophan that promotes sound sleep. Magnesium found in pumpkin seeds also helps to tackle the problem of insomnia.
BUILDS IMMUNITY
Rich in antioxidants like carotenoids and vitamin E, pumpkin seeds can help to reduce inflammation and protect your cells from harmful free radicals. Daily intake of pumpkin seeds can also keep you safe from common cold and flu.
HAIR GROWTH
The seeds also contain a type of amino acids that are responsible for hair growth. Other micronutrients found in pumpkin seeds also helps to improve the texture of the hair and make it strong. Pumpkin seed oil is also good for your locks.