Dreaming of a short vacation for this Christmas? From glittering shining cities to snowy cooling escapes, here are the best places to go for Christmas in 2019, this year. Traveling during Christmas is becoming more and more frequent nowadays just to see the beautiful decorations for Christmas. Some people prefer to spend time with the family and friends, others just sit at home but in all of the cases, traveling during this time of the year is a different way of finishing the year end with a vacation.
NEW YORK CITY, USA
The city that never sleeps lives up to its name with continuous Christmas events and offerings, including the famous 94 foot tall (27 meters) Christmas Tree, the humongous ornament installations of Sixth Avenue, and the over-the-top Christmas decorations in Dyker Heights.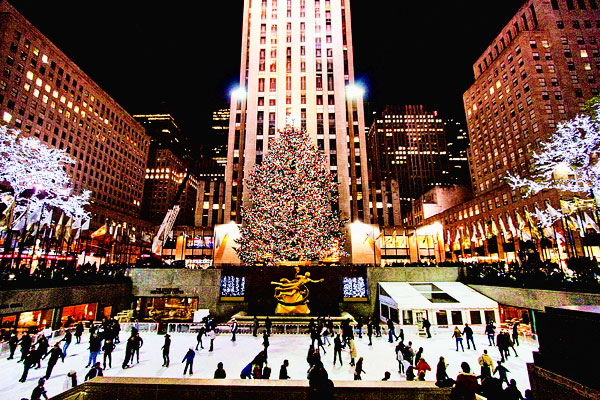 NUREMBERG, GERMANY
During winter, Germany is home to 70 Christmas markets! The most popular of which is in the city of Nuremberg. At this world famous town tradition, roughly 200 stalls selling handmade gifts, traditional toys and gingerbread are enjoyed by more than two million visitors each year from all over the world.
QUEBEC CITY, CANADA
For a classic Christmas experience, few places can compete with Quebec City whose historic district is so old that it is a UNESCO World Heritage Site. Come here December, and the city's streets and 16th and 17th century buildings are full in Christmas trimmings and white snow as traditional activities such as ice skating and exploring Christmas markets take place around the city.
TOKYO, JAPAN
To experience an Asian feel of Christmas, the celebrations in Japan are not to be missed, considering the city is known for its developed city full of tall buildings, lights and decorations. While Christmas Day isn't especially celebrated in Tokyo, locals embrace their holiday in a department stores. Expect over the top trimmings, contagious cheer, and enthusiastic Christmas Eve outings when in Tokyo, Japan.
COPENHAGEN, DENMARK
For more than 170 years, Copenhagen's Tivoli Gardens has been a top Christmas destination for celebrants around the world. As magnificent as ever, the Gardens' dazzling light shows, fun roller coaster rides, market comprising 60 stalls and Christmas trees decorated with thousands of lights make it easy to understand this Denmark destination's lasting endurance.