Genting Highlands is only 45 minutes away from Kuala Lumpur and is one of the popular vacation spot for Malaysians. Genting Highlands is known for being one of Malaysia's hill station, which puts it in the same category of other spots like the Cameron Highlands. This place makes it a hit with both nature lovers and urbanite alike!
GENTING STRAWBERRY LEISURE FARM & LAVENDER FARM
Visit the Genting Strawberry Leisure Farm to get your freshly picked strawberries. Pick big and juicy strawberries and eat them on the spot or take them with you as delightful treats on the go. Take some photos at the Lavender Farm before enjoying delicious strawberry delights at the cafe. Discover various herbs, mushrooms and vegetables too at the farm.
AWANA SKYWAY CABLE CAR
The Awana Skyway cable car station is located at the town of Gohtong Jaya. There you can take a 10 minute cable car ride to Genting Highlands Resort. Pick either Standard Gondola or Glass Floor Gondola and soak in the picturesque views of the rain forest and mountains on the ride. As you reach your destination, you will see the Genting Highlands Resort standing atop the mountains.
CHIN SWEE CAVE TEMPLE
Make your way to the Chin Swee Cave Temple near Genting Highlands Resort. Built in 1976, devotees visit the temple to pray to Buddha and Kwan Yin, where you can find the statues behind the temple. Learn about the teachings of Buddhism and climb up the 9 storey pagoda, lit with 10,000 lamps placed by people all around the world. Head over to the top to view the mesmerizing panoramic view of the whole Genting Highlands.
HAPPY BEE FARM, INSECT WORLD & BUTTERFLY WORLD GARDEN
Learn how bees produce honey at this place. Shop for a variety of original honey products such as honeycomb and propolis. Explore the insects' ecosystem by visiting the Insect World. Say hello to the butterflies flying beautifully in Butterfly World's garden. You can buy insect designed key chains and kitchen magnets, bring back as souvenirs.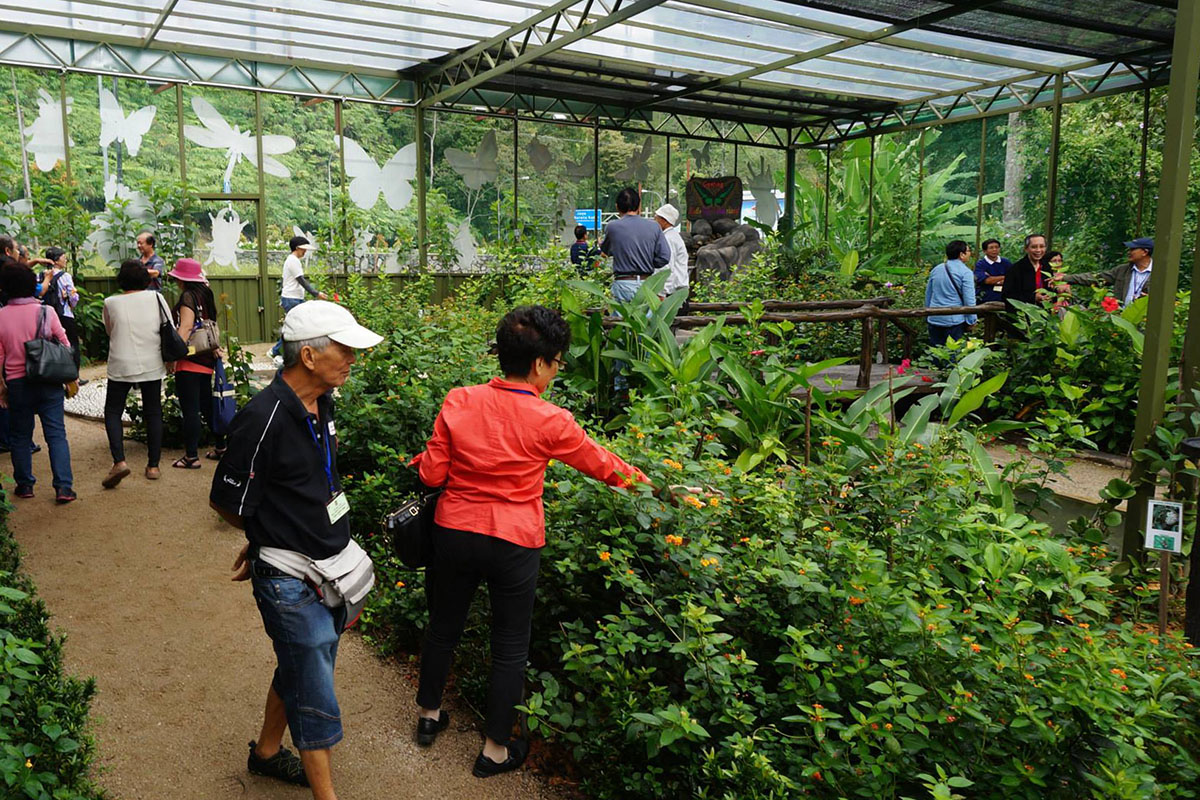 GENTING HIGHLANDS PREMIUM OUTLETS
Visit here for more shopping activities. It is the first hilltop Premium Outlet Centre in Southeast Asia! There are more than 150 designer brands. Heaven for the shopaholics.
FASHION FOREST
Go trekking while breathing in the fresh and cold air surrounding the Fashion Forest, a forest filled with diverse flora and fauna including oak trees, hornbills and pitcher plants. Discover different forms of art displays (such as paintings, furnitures, musics and short films) related to the forest at the end of your journey.